50th anniversary and new website
Thursday, October 22, 2015 | Pacific Dairy
In 1965, Henk Hoogwegt starts a dairy exporting company in the Netherlands. Half a century later, it has become the largest privately held dairy commodity provider in the world. 2015 is the year of our 50th anniversary. To commemorate our anniversary, we have designed a custom logo you can see the entire year.
---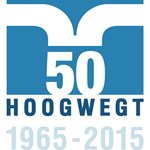 Next to that, we have restyled the logo of Hoogwegt Group and all daughter companies. Our restyle and new website, which you are visiting right now, are the first steps we've taken to synergize all Hoogwegt companies. Our goal? To create an uniform appearance, tell the story of Hoogwegt and show our clients what vision and value we have to add.
Do you wish to read more about the new Hoogwegt? Please read more about us.
---
Back to overview